Milky Way Orchestra / 2023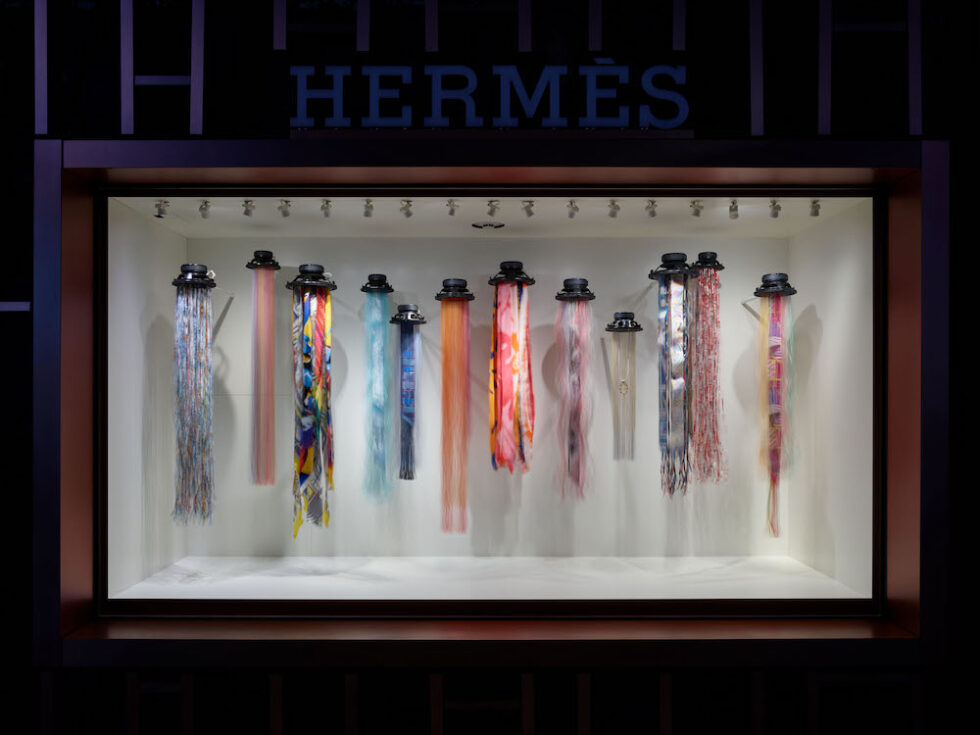 © Nacása & Partners Inc. / Courtesy of Hermès Japon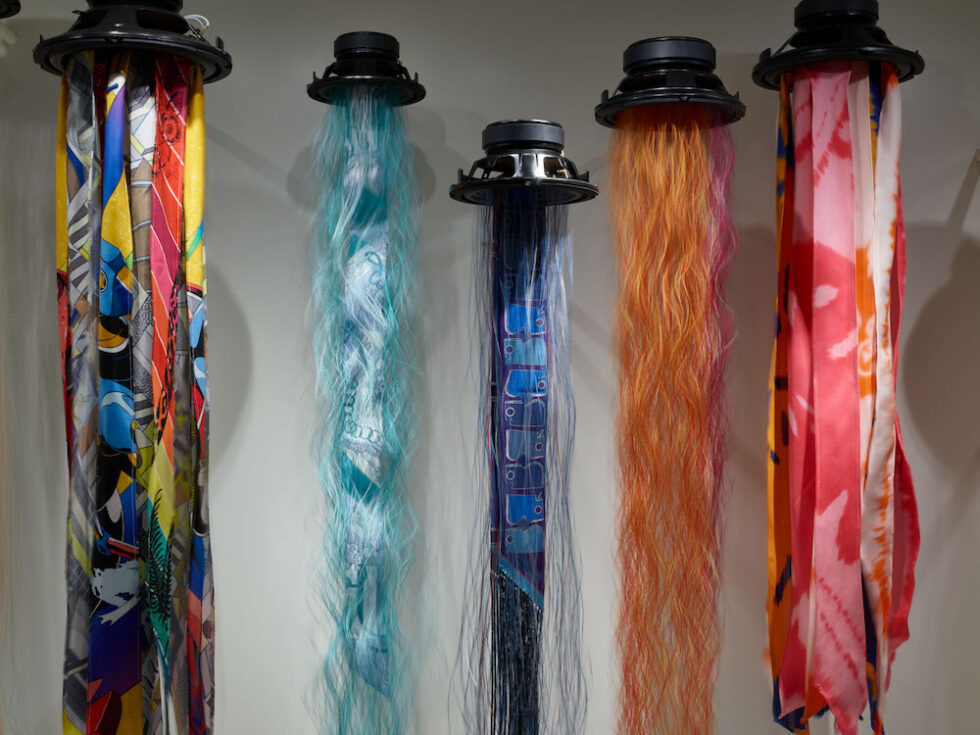 © Nacása & Partners Inc. / Courtesy of Hermès Japon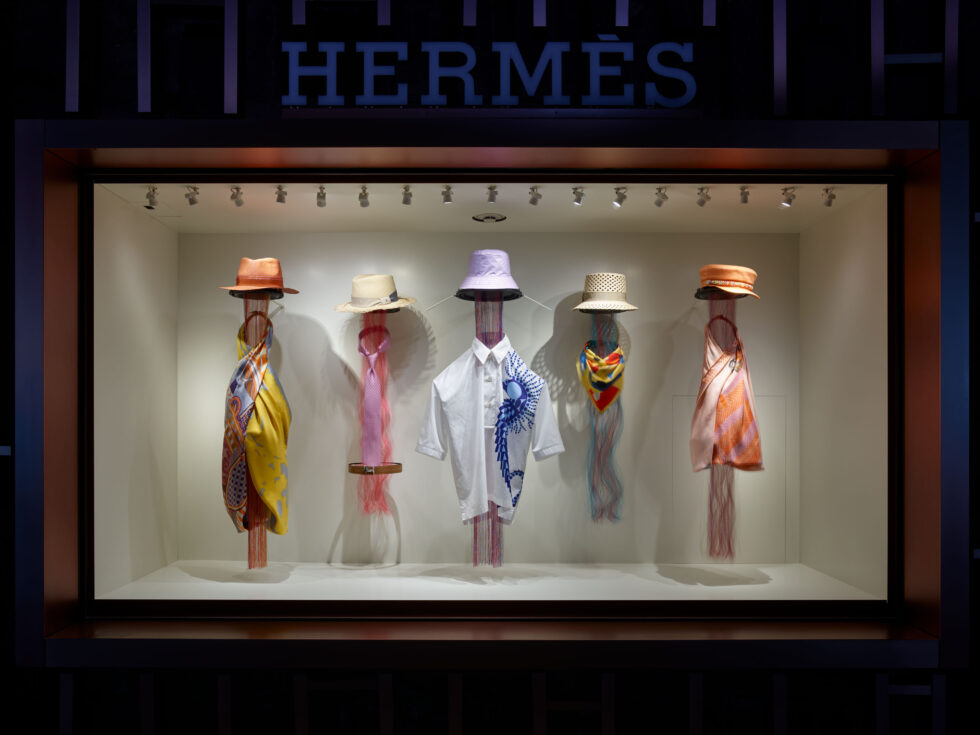 © Nacása & Partners Inc. / Courtesy of Hermès Japon
© Nacása & Partners Inc. / Courtesy of Hermès Japon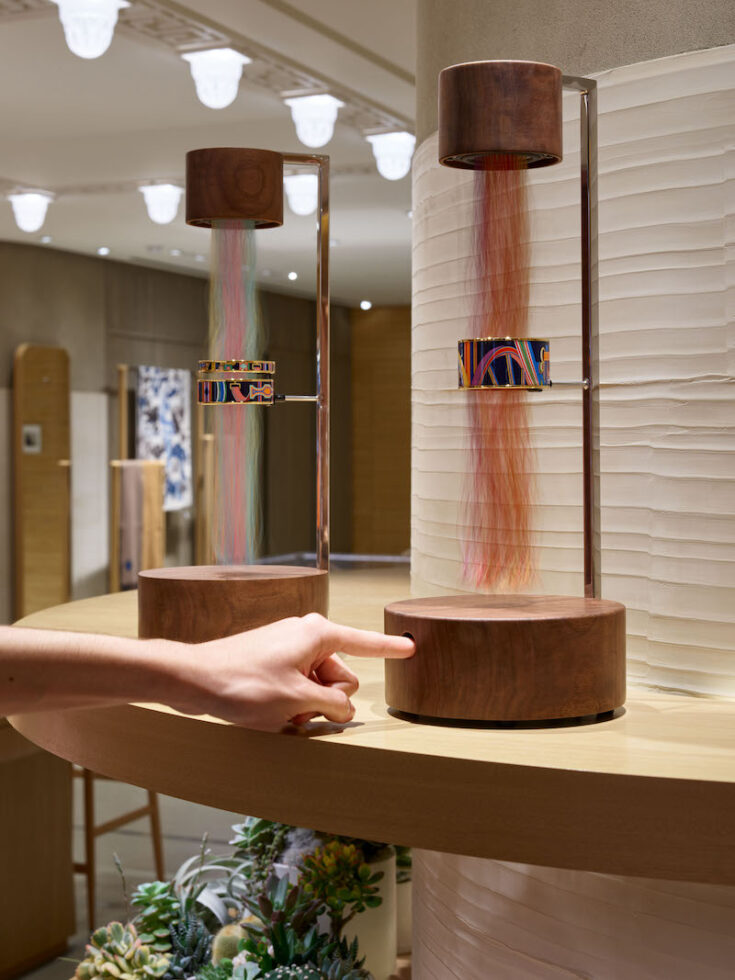 © Nacása & Partners Inc. / Courtesy of Hermès Japon
Window Display | Hermès Omotesando
2023-03-10 [Thu] – 2023-06-14 [Wed]
@Hermès Omotesando, Tokyo, Japan.

When we see things we cannot see, hear sounds we cannot hear, and touch things we cannot touch, we are surprised and make new discoveries. 
The "beat" always resounds in the body and creates the time of our "life". It never stops, it beats without rest until it is time to leave this world. We usually don't hear, much less touch, or see that most familiar sound. However, the heartbeat, like the stars of the galaxy, continues to shine with a different rhythm and dynamism for each person.
Clothes and boyfriends that move with the heartbeat of Hermès staff, and countless silk threads. The rhythm and dynamism show various movements of their lives. It is, of course, inside you, and it rings, moves, and shines.
---
見えないものを見た時、聞こえない音を聞く時、そして触れることのできないモノに触れた時、人は驚きと共に新たな発見をする。「鼓動」は常に身体の中で鳴り響き、私達の「人生」という時間を創造する。それは、止むことなく、この世界を離れる時まで休まず打ち続ける。私達は普段、その一番身近な音を聞くことも、ましてや触れることも、見ることもない。しかし鼓動は、銀河の星達の様に一人一人違うリズムと躍動を刻み輝き続ける。エルメスのスタッフの鼓動で動く衣服やカレ、そして無数の絹糸。そのリズムと躍動は彼等の命の様々な動きを見せる。それは、もちろん、貴方の中にも存在し、鳴り、動き、そして輝きを与える。
---